Problem:    "My oven isn't getting hot."
Solution:     For so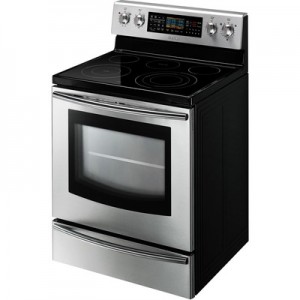 me reason this always seems to happen right before a big dinner party or holiday. You go to cook up some of your famous recipes in the oven, but your oven just doesn't heat up to temperature, or doesn't heat at all. "What the heck!"  you shout while pounding your fist on the kitchen counter. Don't hurt your hand!  Just call Presidential Appliance Repair and one of our experienced technicians will get your bread baking again in no time.  The most common part to go bad in this instance is a bake igniter if it is a gas oven, or a heating element if it is an electric oven.  We stock these parts on our trucks and can have you baking again in time to host your dinner party.
Problem:    "My oven display is showing an error code and beeping."
Solution:    F3 E2!?!?  Huh?!  Why are you beeping? R2D2?? Isn't that the guy from Star Wars?!? What is my oven trying to tell me?!? Don't worry, here at Presidential Appliance Repair we are light years ahead in diagnosing oven fault codes.  When most newer ovens sense a problem in function, an error code will be displayed.  This code is supposed to allow for an easy diagnosis of what needs to be repaired, however that is not always the case.  Leave it to the professionals to get a proper diagnosis and repair for your moody oven!  Call us today.