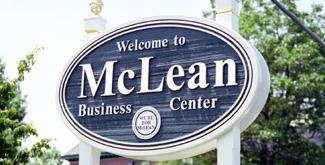 Presidential Appliance Repair is honored to serve the McLean community. We take great pride in doing business in such such a historic area, with such terrific customers. Our family has been servicing McLean and the surrounding areas for over 50 years. Whether you are shopping or dining you are bound to run into a Presidential Appliance Repair employee. We are your neighbors, not just doing business in your neighborhood. We love this community and would welcome the chance to satisfy your appliance repair needs.
Accredited
Presidential Appliance Repair is a fully licensed, bonded, and insured company providing expert appliance repair service to all of Northern Virginia. In addition, we are a 3rd generation, family owned business. Whether you have a dishwasher not draining, a garbage disposal that is jammed, or a refrigerator not cooling, call us now for same day service.
Professional Service
Here at Presidential Appliance Repair we pride ourselves on our superior customer service. The owner, Tim, has a degree in Communication from the University of Central Florida, so he understands how important communication and customer service is when it comes to running an efficient business. What sets us apart from other companies is that when you call, you will talk to the same person who will be coming to your house, the owner Tim. He will ask for a description of the problem and the appliance make and model. Based off that he will pick up parts in advance and usually get repairs done on the first trip. 90% of our repairs are done on the first trip, which saves you time, money, and headaches. Tim is highly trained, educated, and friendly. We believe in providing honest and reliable service to our neighbors in McLean.